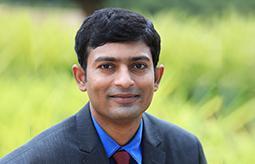 Dr. Manjunath P R

Consultant
MBBS MD DM
12 Years Experience
LANGUAGE
Kannada, English, Hindi, Tamil, Telugu, Malayalam
Overview
I finished my MBBS degree from Ramaiah Medical College and secured my MD admission in General Medicine which I finished from JJM medical college, Davangere. I worked as a senior resident in department of Endocrinology at St Johns Medical college for an year and then secured my DM Endocrinology degree from Amrita Institute of Medical Sciences.
Trained in management of Disorders of Sexual differentiation, Congenital adrenal hyperplasia, Growth disorders, Paediatric obesity, Adolescent and translational endocrinology,Adrenal,Pituitary( medical management of Multiple Pituitary hormone deficiencies and disorders),Neuro endocrine disorders , Bone disorders( Osteoporosis, rickets, fibrous dysplasias, BMD scans interpretation etc).
Comprehensive management of endocrine disorders in Syndromic patients like Prader willi syndrome, Turner syndrome, Downs syndrome, Russel silver syndrome etc.
Management of Hypogonadism in both males and females, Delayed and precocious puberty, PCOD, Early Menopause, Hormone replacement therapy.
Received training in Thyroid ultrasound and FNAC . Has performed over 1000 thyroid ultrasounds and 250-300 FNACs independently.
Worked closely with Podiatry surgeons in the active management of Diabetic foot infections and chronic foot problems
Trained in CGMS , I Port , Insulin pumps.
Awards
Got first prize in state level haematology quiz held at St. John's Medical College,Bangalore