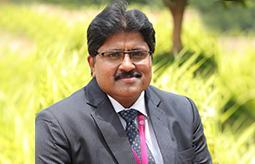 Dr. Surya Prakash D. R.

Consultant
MBBS, MS ENT
SPECIALITY
Ear, Nose & Throat (ENT)
LANGUAGE
Kannada, Telugu, English, Hindi, Tamil, Bengali
Overview
Having tutored at the prestigious, Christian Medical College, Vellore, Dr. Surya Prakash currently is working as an Consultant at Ramaiah Memorial Hospital. He has publications in National and International Journals. He has honed his skills in Videonystagmography, Stroboscopy and Fibreoptic Endoscopies and Pediatric laryngoscopies. He is a regular faculty for training on Temporal bone dissections and endoscopic surgeries. He has been a mentor for training in ENT and Head and Neck surgeries. He has been a guide for Postgraduate MS candidates at Ramaiah Hospitals. His special fields of interest include Neuro-otology, Allergy & Immunology and Sleep Apnoea. He is a guest faculty for IGNOU Geriatric ENT Course.
Field of Expertise
Vertigo Evaluation & Management
Paediatric Airway Evaluation
Snoring & Sleep Apnoea
Endoscopic Sinus Surgery
Middle Ear Surgery
Voice Surgery