Overview
Core concept of the department lies in working in close association with medical gastroenterology department to deliver the best to the patients with an intention to be able to provide all modes of treatment including medical, endoscopic, minimally invasive laparoscopic and even open surgeries as the case demands.
The department provides complete Surgical gastroenterology services including HPB (liver, pancreas, gallbladder, bile ducts) Surgery, Upper GI Surgery (oesophagus, stomach), Colorectal Surgery (colon, rectum), Bariatric Surgery and laparoscopic surgery in all above specialities.
Features
Surgical gastroenterology
HPB surgery (Liver, Pancreas, Gallbladder and bile ducts)
Treatments
Liver resection: Minor and major liver resections for cancerous or non cancerous diseases.
Pancreatic surgery: Including Whipples operation, pancreaticojejunostomy, distal pancreatectomy etc.
Gallbladder and bile duct surgery : Laparoscopic cholecystectomy, Radical cholecystectomy,
Bile duct surgery and hepaticojejunostomy
Colon and rectal surgery including right and left colectomy, low anterior resection, abdominoperineal resection, sigmoid colectomy, colostomy.
Small bowel resections and anastomosis.
Gastrectomy, gastrojejunostomy etc
Laparoscopic hydatid cyst surgery, laparoscopic splenectomy, laparoscopic ventral hernia/umbilical hernia repair and other advanced laparoscopic surgeries, Bariatric surgery\
Complex redo surgeries or management for complications arising out of surgeries done elsewhere.
Specialists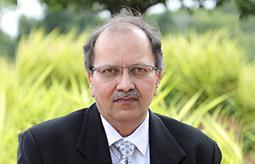 Dr. A R Nitin Rao
Surgical Gastroenterology Consultant MS, FTS ( AUSTRALIA), FACS (USA)
Clinical Excellence
Years of experience

Doctors

Patients Served

Surgeries Performed