Overview
Medical Oncology is a super-specialty in cancer care which deals with Chemotherapy, Immunotherapy, Hormonal Therapy and Targeted Therapy to treat cancer in an effective manner. We work as a team towards preventing, diagnosing and treating cancer by offering the most advanced and evidence based treatment protocols and customised multi-modality therapies. It merges the vital aspects of quality of life oriented patient care goals through palliation, life prolongation and cure by understanding cancer development, diagnosis, treatment, and prevention. Our oncologists coordinate the multidisciplinary care of cancer patients by involving physiotherapy, counselling, and clinical genetics with a multi- pronged approach including modalities such as surgery, chemotherapy, radiotherapy. In collaboration with the University of Illinois, the department has created a state of the art Stem cell and Cellular therapy unit at the Ramaiah Memorial Hospital featuring latest technology driven aphesis machines and advanced lab equipment, dedicated hematopathologist and HEPA filtered treatment rooms. Apart from its focus on academics, the department is known for its involvement in the inter-departmental Tumour Board (Radiation Oncology, Surgical Oncology, Gynaecologic Oncology, Pathology and Medical Oncology) and Haematology Board (Paediatrics, Pathology and Medical Oncology). We have robust ancillary oncology facilities on campus with state-of-the-art equipment such as linear accelerators, advanced simulators, PET CT scans and Brach therapy units. Our department has run an NMC (National Medical Council; previously MCI) accredited DM program (3 years) in Medical Oncology since 2016. We enroll 5 students every year and our previous graduates are well placed as successful oncologists in various parts of the country.
Diseases Treated
Head, Neck and Brain Cancers
Lung and other Thoracic Cancers
Gastrointestinal and Liver Cancers
Kidney, Prostate, Testicular and Urothelial Cancers
Bone and Soft Tissue sarcoma
Precision Oncology and Personalized Cancer Care
Hereditary Breast and Ovarian Cancer Syndromes
Benign Hematology- Blood Cancer or Leukemia
Multiple Myeloma and Amyloidosis
Hematopoietic Stem Cell Transplantation
Diseases treated by the dept.
Standard of care conventional chemotherapy
Cancer Immunotherapy
Targeted Therapy – Hematopoeitic stem cell transplantation
Clinical trial participation
Pain Management and Palliative Care
Long term venous access management
Specialists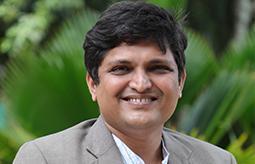 Dr. Vinayak Maka
Medical Oncology HOD & Consultant Medical Oncology MBBS, MD(General Medicine), DM(Medical Oncology)ESMO Certification in Medical Oncology, Clinical Fellowship , Haematology and BMT, Singapore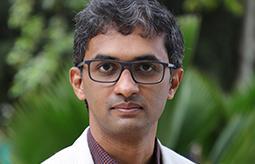 Dr. Santhosh Devadas
Medical Oncology Consultant Medical Oncology MBBS, MD(Internal Medicine), DM (Medical Oncology),ECMO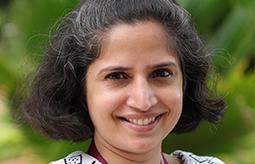 Dr. Rasmi Palassery
Medical Oncology Consultant Medical Oncology MBBS, MD Pediatrics, Fellowship in Pediatric Hematology/Oncology, American Board of Pediatrics Certified
Clinical Excellence
Years of experience

Doctors

Patients Served

Surgeries Performed