Overview
The Department of Gastroenterology at Ramaiah Memorial Hospitals (RMH) aims at preventing, diagnosing and treating digestive tract and liver disorders. These mainly include conditions involving the pancreas, liver, gallbladder, esophagus, stomach, small intestine and colon. WHAT WE TREAT RMH Gastroenterology essentially addresses diseases of the oesophagus , stomach , small intestine , colon, rectum , pancreas , gall bladder , bile ducts and liver . The functioning of the entire digestive system both related to the passage of food through the digestive canal to the physiological process of food digestion , absorption , and elimination come under the purview of this speciality . It include the medical and surgical treatment of diseases such as pancreatitis , reflux , peptic ulcer disease, cirrhosis of liver , inflammatory bowel disease , irritable bowel syndrome and cancer.HOW WE TREAT We aim to make recovery from the disease quick and easy with the help of expert team of gastroenterologists and surgeons who work together as a team with the available advanced diagnostic technologies . We perform on an average more than 1000 diagnostic and more than 1000 therapeutic endoscopy colonoscopy, and ERCP procedures in a year.
Facilities & Services
Diagnostic /Therapeutic Endoscopy/Capsule Endoscopy.
Esophageal And Rectal Manometry
Therapeutic Procedure Performed
Esophageal Band Ligation /Sclerotherapy
Enternal Feeding Tube Placements - Nj Tube / Naso Gastric Tube/Peg Tubes
Structure Dilatations /Apc /Hemospray/ Clipping
Biliary /Esophageal Metallic Sems Placement
Treatments
Identification and staging of the disease
Controlling the risk factors
Medicines to retard progression of the disease
Endoscopy to identify and treat esophageal varices, PHG
Taping ascitic fluid
Liver transplant evaluation for end stage liver disease
Maintaining BP and fluid balance
Pain management
Avoiding multi organ failure
Colonoscopy & biopsy
Immunosupressive medicines
Biologicals for severe disease
Specialists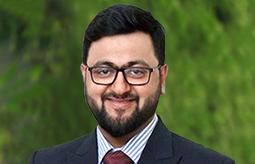 Dr. Harshavardhan Rao B
Medical Gastroenterology Professor/ Senior consultant MD. DM Gastroenterology
Clinical Excellence
Years of experience

Doctors

Patients Served

Surgeries Performed