Overview
This department was established in the 2012 as a subspecialty, department of Anesthesia. Consultants trained exclusively in neuroanesthesia started managing this department along with neurocritical care. Over the years this department has consolidated into an exclusive neuroanesthesia department. Our operation theaters are well-equipped fully automatic advance anesthesia workstation with monitors including the invasive pressure monitoring. We have the latest advance difficult airway devices including CMAC laryngoscopy and flexible fiber-optic devises for both adult and pediatrics. We are also well equipped with advance neurophysiological monitoring like intraoperative continuous EEG, SSEP, MEP and individual nerve conduction; monitors to assess the depth of anesthesia, NIRS, continuous hemoglobin monitoring, advanced USG machine and ICP monitoring.Our neuroscience ICU has 12 beds with multipara monitoring, continuous EEG monitoring, EtCO2 monitoring, ICP monitoring and TCD monitoring. We have 12 advanced multimodal servo ventilators in the ICU. We also cater our services to the radiology suits (cath labs) for performing neurovascular intervention like aneurysm coiling, stentings, embolization's, thrombectomy for acute strokes etc.
Features
Perioperative management of all neurosurgical procedures like intracranial tumor excision, aneurysm clipping, AVM excision, bypass surgery for Moya Moya disease, pituitary surgery- both transcranial and transnasal approach, all kind of endoscopic surgery, posterior fossa surgery. Spinal surgeries including fusion, discectomy, scoliosis and kyphosis repairs.
Administration of Anaesthesia to Aneurysmal coiling, embolization, supraselective drug injections, stenting, thrombectomy procedures.
Perioperative management of Neurotrauma.
ICU management of all neurosurgical and neurological patients with stroke, neuromuscular disorders, Epilepsy, neuroinfections etc. Testing for brain death in Neurointensive patients, Management/preparation of brain dead patients for organ harvestation.
Treatment & Procedures
We do intraoperative neurophysiological monitoring for all kind of complex spinal surgeries.
Awake craniotomies for epilepsy, DBS and for surgeries performed in eloquent areas of the brain.
Administration of Anaesthesia to Procedures performed in neuro cath labs like coiling, embolization, supraselective drug injections, stenting, thrombectomy procedures.
Invasive ICP monitoring cranial and spinal.
Perioperative care of head injuries, spine injuries.
Decompressive craniotomies for patients coming with stroke.
ICU management of all neurosurgical and neurology patients with facility to do continuous EEG, TCD studies, Cerebral Oxygenation monitoring, ICP monitoring, bronchoscopy.
Managing of all kinds of neurological patients in the ICU especially stroke, GBS, myasthenia gravis etc.
Sedation or GA for Adult patients requiring neuroradiological studies with movement disorder.
Pediatric or adult patients requiring imaging studies like CT/MRI or neurosurgical procedures are monitored using MRI compatible monitor.
Well equipped with peadiatric anesthesia equipment's for performing complex neurosurgical procedures.
Difficult airway management using advanced equipments like adult and paediatric flexible fibreoptic bronchoscopes, video laryngoscopes. etc.,
Technology/Facilities
Advanced anesthesia workstations, enabled with ET control software, modular OT.
Difficult airway equipments, patient/fluid/blood warmig equipments, intravascular monitoring, USG, ECHO machine, advanced neurophysiological monitoring.
Flexibal fiberoptic bronchoscopy both adult and pediatric, Advanced resucitation equipments and therapeutics.
Specialists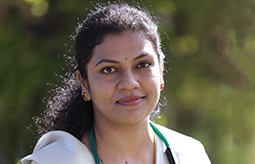 Dr. Geetha. L
Neuroanesthesia and Neurocritical Care Consultant and Chief of Neuroanaesthesiology & Neurocritical Care Unit M.B.B.S, M.D(Anaesthesiology), PDF (Neuroanaesthesiolgoy)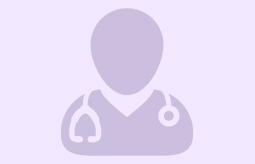 Dr. Madhusudhana Rao
Neuroanesthesia and Neurocritical Care Consultant M.B.B.S, M.D (Anesthesia), DNB, PDCC, D.M (Neuroanesthesia)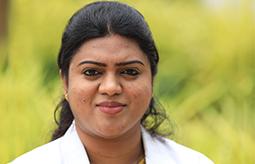 Dr. Seham Syeda
Neuroanesthesia and Neurocritical Care Consultant M.B.B.S, M.D (Anesthesia), DNB, D.M (Neuroanesthesia)
Clinical Excellence
Years of experience

Doctors

Patients Served

Surgeries Performed