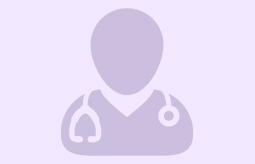 Dr. Anish Mehta

Consultant
M.B.B.S, M.D(Medicine), D.M (Neurology)
LANGUAGE
Kannada, English, Hindi
Overview
Dr. Anish Mehta is a consultant Neurologist at Ramaiah Institute of Neurosciences, Ramaiah Memoiral Hospital with more than 7 years of clinical experince after passing DM Neurology. His main clinical and research interest is in Movement disorders especially Parkinson's disease, Tremors and Botulinum toxin therapy and has treated more than hundreds of patients with botolium toxin. He has authored over 85 publication (both) National and International journals.
Field of Expertise
Movement disorders especially Parkinson's disease and tremors and Botulinum toxin therapy
Awards
He has been awarded the best faculty research awards by Career 360 in March 2018 by Shri Prakash Javadakar, Hon. Minister of HRD, Government of India.
He has been nominated as the top and emerging scientist by the AD Scientific Index 2021.
Professional Membership
Indian Academy of Neurology
Movement disorder society of India
International movement disorder Society