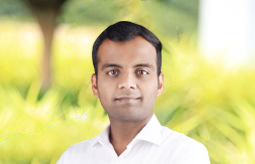 Dr. Parichay J Perikal

Consultant
MBBS, MS(General Surgery), MCh(Neurosurgery)
7 Years Experience
LANGUAGE
Kannada, English, Telugu, Hindi, Tamil
Overview
Dr. Parichay J Perikal is a well-known doctor based in Bangalore who specialises in Neurosurgery He has over 7 years of experience practising Neurosurgery. He obtained his basic degree from Jawaharlal Nehru Medical College, Belgaum, Karnataka with internship training from Bangalore Medical College and Research Institute and Neurosurgery training in Bangalore, India.
He has been professionally and academically active.
He has authored many publications in both National and International Journals. He is an AO spine certified Neurosurgeon.
He operates on a high volume of referral and non-referral patients, performing Surgeries to address various Neurosurgical conditions. He implements a range of time-tested and novel procedures, treatments and therapies, including advanced Minimal Access techniques. He conducts special outreach camps and programs at the community level to spread awareness about spinal health, stroke awareness.
Field of Expertise
Minimally invasive and Endoscopic spine Surgery
Neurooncology
Stroke and Endovascular Interventions
Professional Membership
Neurological Society of India
Bangalore Neurological Society
Minimally Invasive Spine Surgeons of Bharath(MISSAB)
Karnataka Neurosurgeons Association.