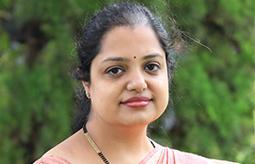 Dr. Divya D Sundaresh

Consultant
MBBS,DO,DNB, FICO, FRCS (Glas), Fellowship in Orbit & Oculoplasty
10 Years Experience
LANGUAGE
English, Kannada, Telugu, Tamil, Hindi
Overview
Dr. Divya D Sundaresh is a practicing ophthalmologist in Bangalore, since 2013. She has trained in one of the best ophthalmology institutes Aravind Eye Hospital, Madurai.
Field of Expertise
Cataract surgery – both Small Incision cataract Surgery and Phacoemulsification with foldable Intraocular lens.
Periocular Aesthetic surgery – like in lid malposition, lid re-constructions, Cosmetic procedures such as Blepharoplasty.
Oncology – eye tumours and orbital tumours
Orbital disorders such as Thyroid eye disease, Orbital trauma, Orbital inflammations and Orbital infections such as Mucormycosis.
Lacrimal sac surgeries & Ocular trauma.
Professional Membership
Member of Karnataka Ophthalmic Society
Member of All India Ophthalmological Society
Member of Oculoplastic Association of India
Member of Bangalore Ophthalmic Society