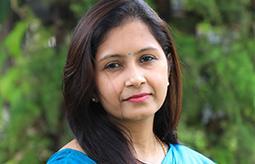 Dr. Thanuja G P

Consultant
MS, DNB, FCED, MBA(HCS), MAMS
14 Years Experience
LANGUAGE
Kannada, English, Telugu, Tamil
Overview
Dr.Thanuja G.P. is a Consultant in Ophthalmology at Ramaiah Memorial Hospital.
She graduated from Ramaiah medical college and went on to do her postgraduation in Ophthalmology at Regional Institute of Ophthalmology, Minto eye Hospital, Bangalore. She then did a Comprehensive Ophthalmology fellowship at Royal Adelaide Hospital, Australia. She then completed her fellowship in cornea and External Diseases form Bangalore Medical College. She has also done her MBA in Health Care Services.
She joined Ramaiah Medical College in 2012 and is interested in developing the cornea and ocular surface sub-speciality at Ramaiah Medical College and Hospital
She was awarded the letter of Appreciation for her services to the Hospital in 2016.
She has 18 publication in National and International journals and various podium presentations in State and National conferences.
Field of Expertise
Trained in phacoemulsification and manual small incision cataract surgery, experienced in treating complicated cataract cases
Cornea and external eye disease- Keratoplasty, amniotic membrane transplantation, Steven Johnson's syndrome, Dry eye Pterygium management, Collagen cross linking and keratoconus management
Ocular trauma- corneal tears, chemical injuries
Ocular surface neoplasms
Contact lens fitting
Awards
MAMS 2021
Letter of appreciation from RMC, 2016