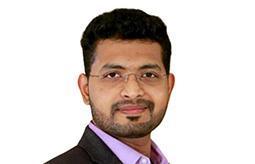 Dr. Harshith Rao

Consultant
MBBS,MD (Internal Medicine-PGI, Chandigarh),DM (Pulmonary & Critical Care Medicine-PGI, Chandigarh), DNB (General Medicine),MNAMS
07 Years Experience
SPECIALITY
Pulmonary & Critical care medicine
Overview
Dr. Harshith Rao is an expert Pulmonologist and Critical care physician with over 7 years of experience. He completed his MBBS from Bangalore Medical College and Research Institute and moved to Chandigarh to pursue his higher medical education MD Internal Medicine and DM Pulmonary & Critical Care Medicine from the prestigious Post-graduate Institute of Medical Education and Research (PGIMER, Chandigarh), which is one of the premier institutes in the country for postgraduate medical education and a WHO collaborating centre for research & capacity building in chronic respiratory diseases. There after he honed his skills in the field of Interventional Pulmonology including advanced bronchoscopies which are novel ways to treat complex pulmonary diseases at PGIMER, trained by renowned pulmonologists of India and he also acquired the training in diagnosing and treatment (targeted and Immunotherapy) of Lung cancers.
Fields of Expertise
Interventional Pulmonology
Interstitial Lung Diseases
Uncontrolled Asthma
Pulmonary Vasculitis
Sleep-related Breathing Disorders
Diagnosis & Treatment of Lung Cancers
Thoracic Oncology
Critical Care Medicine
Long-term Oxygen & Bi-PAP Therapy
Awards
Merit Award for securing rank in Pharmacology final examinations for the University (RGUHS, Bangalore) in MBBS
Hand Hygiene role model award in ICU by Hospital infection control committee (PGIMER, Chandigarh)
Was involved as one of the rapporteur in one of the four committees to formulate, organize new evidences and update the existing national guidelines for the management of chronic obstructive pulmonary diseases
Committee member for organizing 32st, 33rd and 34th Annual update in Pulmonary and critical care medicine, PGIMER.
Professional Memberships & Certifications
Member of Indian Chest Society (ICS)
Member of National college of Chest Physicians (NCCP)
Member of National Academy of Medical Sciences (NAMS)
Member of European Respiratory Society (ERS)
Member of Indian Association of Bronchology (IAB)
Member of Indian Society of Critical Care Medicine (ISCCM)
Member of Indian Society for Study of Lung Cancer (ISSLC)
Member of Indian Society for Sleep Research (ISSR)
Member of the Association of Physicians of India (API)
Member of All India Difficult Airway Association (AIDAA)