World Polio Day 2023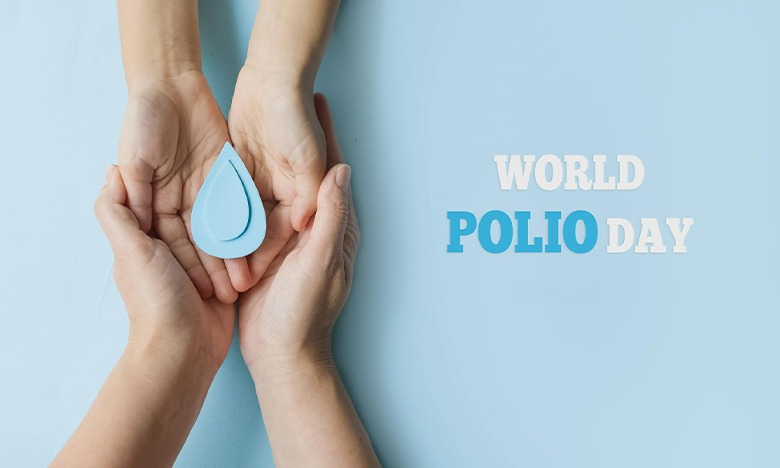 October 25, 2023 / Health day
On 13 January 2023, India celebrated an incredible milestone by completing 12 years without a single polio case. On 27th march 2014, nearly a decade ago, India was certified as a polio free nation. This achievement is a testament to the unwavering dedication, collaborative efforts, and genuine commitment of individuals at every level. However, we understand that our work is not finished. Our goal is to ensure that no child is ever paralyzed by polio again.
To achieve this, we must reach every child with vital polio vaccines, ensuring their immunity is boosted. We must adapt our programmatic approach based on field evidence and be open to making necessary changes. Maintaining a high level of surveillance for poliovirus is crucial. Most importantly, we need everyone's support – from political offices and the media to donors and communities – to join forces and bring an end to polio once and for all.
The persistent threat of poliovirus spreading and affecting children worldwide serves as a powerful reminder. It teaches us that polioviruses are resilient and thrive when children are under-immunized.
At Ramaiah Memorial Hospital, we are fully committed to the mission of ensuring that every child receives proper immunization against polio. Our unwavering dedication to this cause stems from our deep-rooted belief in the importance of safeguarding the health and well-being of all children.
By prioritizing polio immunization, we play a pivotal role in preventing the spread of this debilitating disease and protecting the future generations from its devastating effects. We understand that immunization is a vital tool in the global fight against polio, and we are proud to be actively involved in this crucial mission.
If you have any questions or require any assistance regarding polio immunization or related topics, we are here to support you. Together, let's strive towards a world where every child is immunized and polio becomes a thing of the past.
Dr Parinitha
Hospital Infection Control