It Ain't easy being wheezy…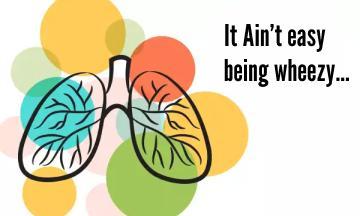 By MSRMH Admin / May 2, 2023
World Asthma Day is observed on the first Tuesday of May every year. The primary objective is raising awareness about asthma, the causes and symptoms and effective ways of managing the condition. This year, it will be observed on the 2nd of May and the theme is – "Asthma care for All"
Asthma is a chronic respiratory condition that affects millions of people across the globe. It is a condition which causes narrowing of the airways, making it difficult to breathe. Though Asthma does not have a cure, it can be controlled by effective and timely management
The aim of World Asthma Day 2023 is to encourage individuals, families, healthcare professionals and governments worldwide to join hands to promote asthma control and in the prevention of asthma attacks. It is a great opportunity to bring together all the individuals and organizations to a common platform and raise awareness about the impact of Asthma and effective ways of management and control of the condition
The theme for the World Asthma day 2023 – "Asthma care for All" underlines the importance of collaboration and cooperation among the various stakeholders to bring about better outcomes in managing the disease. It also promotes teamwork among healthcare professionals, researchers, the patient population and their families to enhance asthma care and to reduce the burden of asthma in the general population
Awareness can be brought about by organizing various activities which include conducting camps, seminars, workshops for healthcare professionals and the general public. These platforms provide an opportunity to discuss the latest developments in the management and treatment of asthma, best practices in asthma care and ways to prevent asthma attacks
Individual initiatives can be undertaken to promote asthma control and prevention like promoting awareness among the target population and the general public about the asthma triggers such as tobacco smoke, air pollution, dust mites and pets. Emphasis is to be laid on the importance of use of asthma medications as prescribed by the healthcare professional and to follow an asthma action plan which outlines the plan of action in case of an asthma attack play a vital role
In a nutshell, World Asthma Day 2023 is an important occasion for the global community to join hands and promote awareness about Asthma as well as effective ways of managing the condition. The theme 'Asthma care for all' emphasizes the importance of collaboration among the stakeholders, individuals, healthcare professionals and organizations to work together to improve the quality of life for people with asthma. While there is no cure for asthma, strategies involving effective management and prevention can go a long way in reducing the burden of this condition on individuals and communities.
From,
Department of Respiratory medicine
Ramaiah Medical College and hospitals .