NURSES: Caregivers round the clock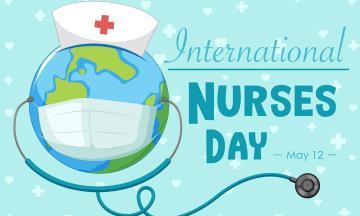 By MSRMH Admin / May 12, 2023
Nurses are the backbone to any health care organization. Nurses have been providing health care for ages and very efficiently too. We all know the dedication of Florence Nightingale, who took care of the wounded soldiers in the Crimean War in the 19th century. She is today known as "the founder of modern nursing". Since then, any nurse who serves her patients with love is synonymous with Florence Nightingale. International Nurses Day is celebrated on her birthday on May 12th every year.
Focusing on a "brighter" future of nursing and how the profession can help improve global health for all will be at the centre of this year's International Nurses Day. The theme this year is "Our nurses, our future".
As a Nursing Superintendent in Ramaiah Memorial Hospital, I can confidently say that our nurses are a dedicated team who care for their patients as their own. Ramaiah Memorial Hospital has always been a bench mark in providing quality nursing care.
Personal care towards patients is professional
Throughout my career as a nurse, I learnt that caring for a patient goes way beyond the bedside. It starts at the centre which is how they feel, what they are going through, what resources they have and what I can do as a nurse to help them. It's been a pleasure to work along with the most compassionate, dedicated & hardworking nurses who go the extra mile to meet their professional goals. It made me to feel empowered & capable to of solving many a problem that are currently existing in our health care system.
We work towards creating a futuristic nursing profession.
We believe in the saying, "The best way to find yourself is to lose yourself in the service of others".
Serve with a smile
Our compassion and care for the patients who place their trust in us has helped us see through many a difficult case. Believe me, we get a good night's sleep when we have helped a patient pull through a serious health issue and go home with a smile.
We nurses are a major influence and contribute to the health of a patient, physically, mentally and emotionally.
At Ramaiah Memorial Hospital, we take charge the moment a patient comes in and believe that love, care and a smile will heal the patient faster.
Patricia Mary
Nursing Superintendent