Development Delay in Children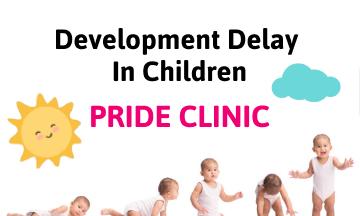 By MSRMH Admin / February 21, 2023
India is reported to have a prevalence rate of 1.5 to 2.5 % of development delay in kids under 2 years of age. Developmental delay is when a growing child fails to achieve age-appropriate milestones or skills. Development is an ongoing process. It is important that parents follow up in well-baby clinics for child development screening regularly in the first few years of life.
Parents with high-risk babies (Low birth weight babies, premature babies, any congenital anomalies, respiratory or cardiac related issues at birth or any newborn admission to NICU for various medical reasons) require more frequent periodic screening by developmental specialists.
You may notice delays in one or more domains of progress in your child as all domains of development are interconnected and are equally important for a child's overall growth.
What are the developmental domains that you need to watch out for?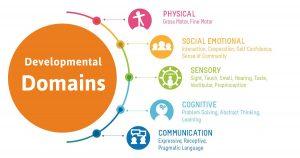 Sensory – Motor (Gross & fine motor skills)
Speech and Language
Cognitive or intellectual progress
Social skills
Vision and Hearing Capabilities
At what age can a delay be identified?
Developmental delays can be identified by parents as early as 3-4 months.
However, screening for developmental delays among high-risk infants begins in the hospital as soon as the newborn is medically stable.
How do you look for developmental delays?
As parents, we advise you to observe red flags during the first few years of child development.
Some of the red flags are:
Does not hold head up when on the tummy (3-4 months)
Does not make sounds like "ooo" or "ahh" or turns head to voice and smile (4-6 months)
Does not roll from tummy to back by self; does not support herself when sitting ( 4-6 months)
Does not get into a sitting position by herself (9 months)
Does not pull to stand by self; Does not walk holding to furniture (12 months)
Does not take a few steps on his own; does not scribble or has difficulty holding crayons (15 months)
Whom do you consult when any red flags of development are observed?
If your child fits into any of the above-mentioned red flags, you are advised to consult:
Developmental Paediatrician
Pediatric Neurologist
Paediatric Physiotherapist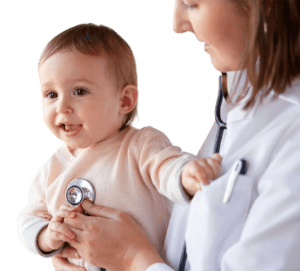 Where can you meet these Specialists?
You can consult them at Ramaiah hospital OPD individually. Our hospital has also launched a unique clinic named "PRIDE Clinic" to serve all requirements of children under a single roof. The clinic is unique as parents can consult all the specialists (Paediatrician, Neurologist, Physiotherapist, and Orthopaedic) together in one consultation. Most importantly, this clinic saves the PARENT'S time in terms of running across different OPDs and enables the experts to deliver a comprehensive, intervention plan as early as possible.
In addition, if the child requires any further evaluation in terms of Behavioural, Speech & language, or Vision our PRIDE team would be referring to the concerned specialists.
How does early identification of developmental delays help your child?
Early identification of development delay helps the child to commence the facilitation program at the earliest.  Facilitation consists of various therapies such as Physiotherapy, Speech therapy, Occupational therapy and Counselling etc.
As the brain is in its best-known mouldable stage for development and learning, an early facilitation program really helps in terms of learning new skills.
The PRIDE clinic is open every Friday between 2 pm and 4 pm.
Department of Paediatric Physiotherapy