High-Risk Pregnancy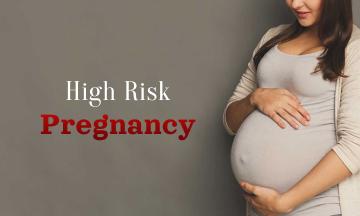 November 16, 2022 / Blog, Obstretrics & Gynecology
Pregnancy is a normal physiological process, a phase of life to be enjoyed and cherished.
Any pregnancy that comes with complications, whether mild or severe, can affect the mother and the baby. Hence, this kind of high-risk pregnancy can be stressful.
Here are a few causes of high-risk pregnancy:
Maternal Age:
Pregnancies occurring as early as teenage and beyond the age of 35 are liable to face complications. Women who are more than 35 years of age are more likely to develop complications like birth defects, chromosomal abnormalities and chances of miscarriage. They also may develop gestational diabetes, pregnancy-induced hypertension and preterm labour.
Pre-existing medical conditions:
A pregnant lady needs extra attention if she already has medical conditions like diabetes, hypertension, heart or kidney disease. These conditions may worsen during pregnancy. Therefore, it calls for a multi-disciplinary approach. This will ensure that there are no complications during pregnancy.
Complications in previous pregnancies:
A pregnant lady will require expert handling and intensive care if she has had complicated pregnancies leading to increased bleed due to abortion or placental causes, or has convulsions due to hypertension.
Other problems like abortions, pre-term babies (delivery before 37 weeks), stillbirth and intra-uterine death (if the baby dies within the womb) are to be effectively taken care of.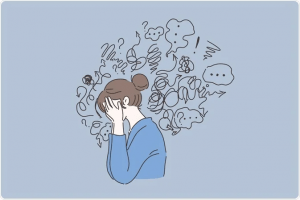 Issues that can arise during current pregnancy:
Certain complications develop during the current pregnancy like hypertension, diabetes, twins and a low-lying placenta.  These conditions need constant attention and a multi-disciplinary approach.
Birth defects and genetic
conditions cause foetal loss. Conditions such as Down Syndrome can be tested using non-invasive testing and genetic screening can be done for any other genetic conditions the baby might have. A genetic counsellor shall discuss the same for a better understanding.
Can We Prevent a High-Risk Pregnancy?
Yes. Modern medicine has made it possible to take early precautions if any of these conditions exist.
It is always advisable to consult an obstetrician and gynaecologist before conceiving.  It is better to be prepared than taken by surprise. This way, pre-existing medical conditions can be addressed at an early stage and pregnancy can be handled safely.
Medical science helps us detect any disorders and birth defects through various tests before conception. Some non-invasive tests and ultrasounds can be done for the early detection of problems. Pre-conceptional counselling is a great option for those with a family history of genetic disorders or recurrent pregnancy losses.
Folic acid can help lower the risk of some forms of birth defects if taken before or during early pregnancy.
Prevention: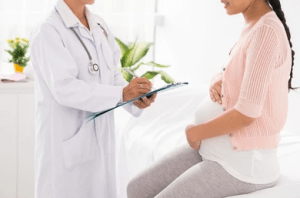 To prevent any untoward complications during pregnancy it is better to attend regular prenatal clinics so that both the mother's and baby's health is monitored.
It is recommended that regular visits be made to the high-risk pregnancy clinic for those women who have medical disorders like:
i.       Anaemia
ii.      Diabetes
iii.     Seizure disorders
Heart issues
Hypertension
Blood clotting disorders
vii.    Infectious diseases
viii.   Mental health disorders
Neurological disorders
Nutritional issues
Obesity
Prevention, early detection, and prompt treatment form the main components of efficient management of high-risk pregnancy through a multi-disciplinary approach. This will ensure a mother's journey is safe and comfortable to be able to bring a healthy child into the world.
We, at Ramaiah, provide exceptional care to a mother-to-be so that pregnancy is a joyous experience for her.
Obstetrics & Gynaecology
HOD and Consultant