What is autism?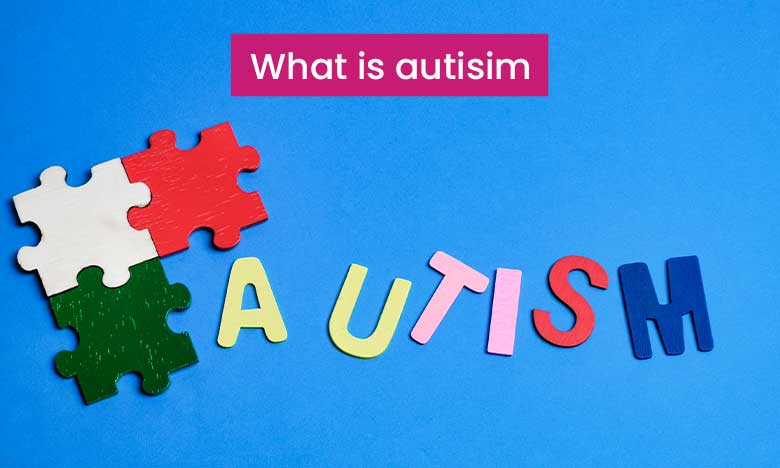 By MSRMH Admin / June 19, 2023
On World Autism Day….
What is autism?
Autism is a developmental disability caused by differences in the brain. People with autism often have problems communicating and interacting with people and are often repetitive in their behaviour. They may also have different ways of learning, moving or paying attention.
The Greek word "autós" means self and the word "autism" was first used by Psychologist, Bleuler to mean morbid self-admiration and withdrawal within self.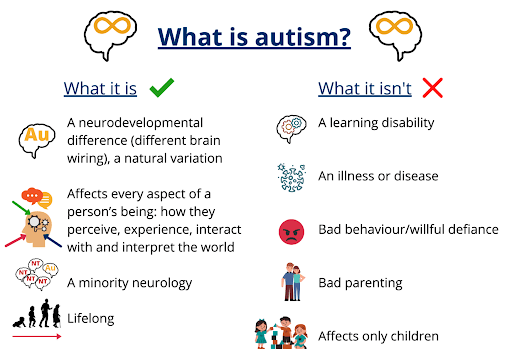 Autism Spectrum:
The word 'spectrum' refers autism is highly variable. It is experienced differently by different people.
However, people with ASD are categorized based on their functional levels and requirement of support into: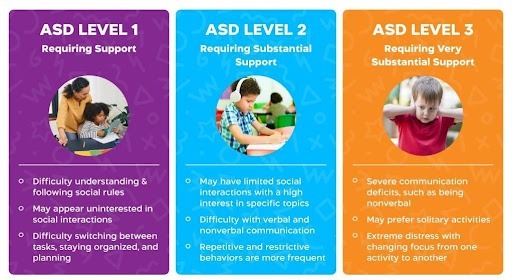 Three early signs of autism spectrum disorder (ASD) in young children:
Delay in or lack of joint attention
Delays & differences in non-verbal communication and spoken language
Regression in developmental milestones & skills
What to watch for? "CHECKLIST" for parents
Avoids or does not keep eye contact
Does not respond to name by 9 months of age
Does not show facial expressions by 9 months of age
Does not play simple interactive games like pat-a-cake by 12 months of age
Uses few or no gestures by 12 months of age
Does not share interests with others by 15 months of age
Does not point to show you something interesting by 18 months of age
Does not notice when others are hurt or upset by 24 months of age
Does not notice other children and join them in play by 36 months of age
Does not pretend play during play by 48 months of age
Does not sing, dance, or act for you by 60 months of age
Who can help?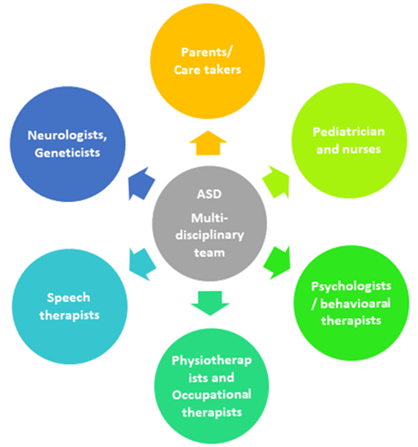 Is your kid autistic? Then, you should know this:
People with autism can live a full life
People with autism can have any level of intelligence
Autism is not caused by bad parenting
People with autism may have other learning disabilities or psychological conditions
At Ramaiah Memorial Hospital we have a special clinic for children with special needs. Paediatric Rehabilitation Intervention & Development (PRIDE). The clinic seeks to ensure comprehensive care for children with neurodevelopmental and behavioural disorders multidisciplinary team of professionals from diverse backgrounds under one roof.
PRIDE clinic has the best specialists and therapists in its team, ensuring appropriate care and cure for children with developmental and behavioural issues, all under one roof. It helps avoid travel from one doctor to another amidst traffic and busy schedules, which can be stressful for both the child and parents.
The PRIDE clinic is open every Friday between 2 pm and 4 pm.
Dr. Kirti Joshi
Department of Physiotherapy