Strengthen your heart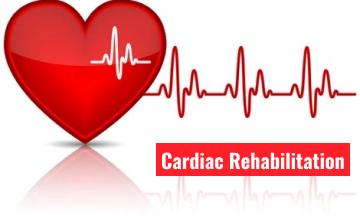 By MSRMH Admin / February 3, 2023
Have you just undergone a bypass? Have you got a stent done? Have you recovered from a heart attack? Are you suffering from diabetes? Are you taking too many BP medications?
Then you need to enroll in our Cardiac Rehabilitation Programme which will not only strengthen you physically but mentally and emotionally too!
Cardiac rehab program turns out to be valuable in the treatment of patients suffering from a wide spectrum of diseases varying from chest pain to heart transplants. It also plays a huge role in the prevention of heart disease and needs long-term attention.
What is Cardiac Rehab?
According to the American Heart Association, cardiac rehab is a medically supervised program that offers a multifaceted and highly individualized approach to improving the overall physical, mental, and social health of people with heart issues.
How Can Cardiac Rehab Help?
There are specific ways that cardiac rehab can benefit your health in both the short and long term, including:
Strengthening your Heart and Body
Relieving symptoms of heart problems
Building healthier habits, including exercise, quitting bad habits like smoking, and eating heart-healthy foods.
Increasing your energy and strength so you can power through your daily life more easily.
Improves your confidence level to participate in preferred recreational activities.
Reduces stress and enhances your mood with methods like breathing techniques, meditation, and relaxation techniques.
Studies have found that cardiac rehab reduces the mortality rate in the five years following a heart attack or bypass surgery by around 20% to 30%.

cardiac rehabilitiation program
The Cardiac Rehabilitation Program at Ramaiah memorial hospital provides supervised exercise directed by physiotherapists in a clinical setting, as well as patient education and support for people with qualifying diagnosed heart conditions, and serves people who are at risk of developing cardiovascular disease. Pulmonary rehabilitation also is offered at cardiac rehab centers for people with lung (pulmonary) diseases.
In the Cardiac Rehabilitation Program at Ramaiah Memorial Hospital, physiotherapists work as a multidisciplinary team with other specialists to provide your care.
The Cardiac Rehabilitation Program helps you focus on several ways to improve your health and reduce your risk of future cardiovascular events, such as:
Improving your physical activity habits
Improving your diet
Maintaining a healthy weight
Taking prescribed preventive medications
Avoiding tobacco use or exposure
Although these strategies are well-known, putting them into practice can be difficult. To help you navigate the road to cardiovascular health and practice preventive therapies, the staff in the Cardiac Rehabilitation Program creates a personalized cardiac rehabilitation plan for you designed to meet your individual needs.
Take a positive step toward your heart health today!
Contact Us:
Cardiac Rehabilitation team,
Centre for Rehabilitation,
Ramaiah Memorial Hospital.
-08040503002/3032/3073
Dr. Veena Nambiar
Chief, Cardiac Rehabilitation Program