Celebrating World Physiotherapy Day: The Healing Power of Movement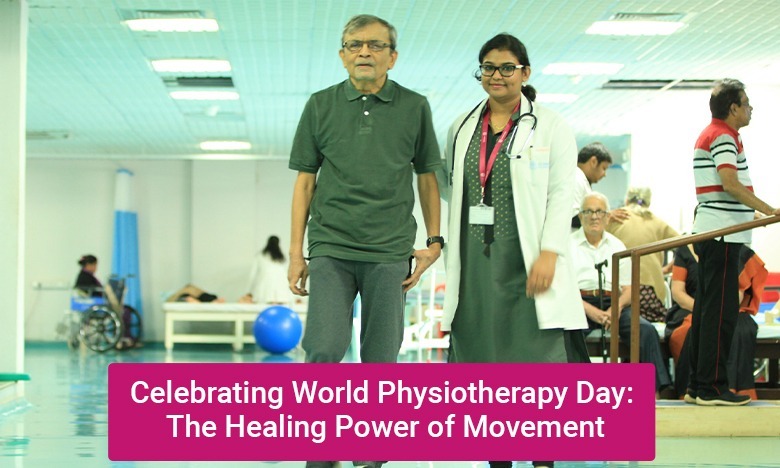 September 16, 2023 / Blog, Centre for Rehabilitation
On September 8th, we celebrate World Physiotherapy Day, honouring physiotherapists' vital role in improving global well-being through movement and rehabilitation.
The Origin:
World Physiotherapy Day was established by the World Confederation for Physical Therapy (WCPT) in 1996. The date, September 8th, was chosen to commemorate the founding of WCPT in 1951.
The Role of Physiotherapists:
Physiotherapists are healthcare professionals who specialise in helping individuals regain and improve their physical function. They work with people of all ages and backgrounds, from athletes recovering from sports injuries to elderly individuals seeking to maintain their mobility. The core principles of physiotherapy include: rehabilitation, pain management, prevention of injuries, improving mobility in various ailments and wellness promotion.
The Global Impact:
Physiotherapists make a global impact by providing essential healthcare services. They work in hospitals, clinics, sports teams, schools, and various other settings. Their expertise extends to diverse areas, including paediatrics, orthopaedics, neurology, and cardiopulmonary rehabilitation.
Theme of the year: Arthritis
Focus of this year's World Physiotherapy Day is arthritis. Arthritis is a group of over 100 medical conditions causing joint inflammation, pain, and stiffness. It can affect people of all ages and at all levels of physical fitness. Treatment depends on the specific type and may include medication, therapy, or surgery.
Regular physical activity and exercises are of utmost importance for individuals with inflammatory arthritis like rheumatoid arthritis or axial spondylarthritis and offers numerous health benefits.
Exercise – a must
Arthritis is a condition that degrades a person's quality of life significantly. Thankfully there are plenty of ways in which we can address this issue. Exercises are one of the key tools that can be used to combat this problem. Current evidence puts exercises as one of the most effective means of protecting the joints from the onslaught of arthritis. Activities involving walking, running and floor activities that use all the joints have been shown to improve the condition as well as prevent future problems. Targeted exercise programs have also been shown to reduce the overall inflammation in the body. As the inflammatory responses in the body subside patients feel more energetic as well as an improvement in the quality of life.
Physiotherapists are acknowledged experts in the area of prescriptive exercises which can help with the disease. Physiotherapists play a vital role in the multidisciplinary medical team treating arthritis. They will assess your condition and guide you on how to exercise safely, improve activity levels, set a goal and maintain a correct balance between exercise and rest.
It is important to note that arthritis is a very generic term that suggests inflammation of the joints and manifests differently in each individual. It is paramount that each individual is independently assessed, diagnosed and treated, rather than a protocol-based approach where a one size fits all treatment is delivered.
Our team of highly trained specialist physiotherapists can deliver therapy personalised to the specific needs of the patient. The Department of Physiotherapy in Ramaiah Memorial and Teaching Hospital is dedicated to achieving relief from pain and improving the quality of life.
Being one of the biggest Centres for Rehabilitation in the country with a motto "happy to serve", we are amongst the most well-equipped centres with a multidisciplinary team in the country. We are uniquely positioned to help analyse, quantify, treat and rehabilitate, delivering the best care possible. We, in Ramaiah, believe in taking care of the individual and not just a disease.
Dr. Adrija Mukhopadhyay
Centre for Rehabilitation