Doctor's Day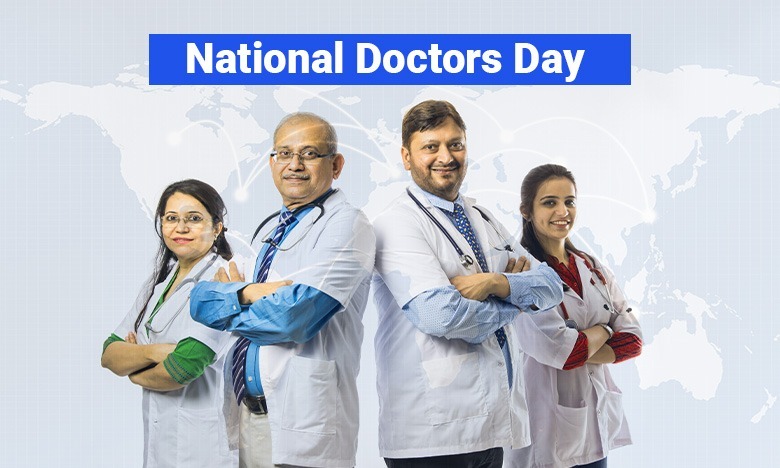 July 6, 2023 / Blog, General Speciality
National Doctors' Day is celebrated on 01 July every year in India for the past 32 years (since 1991), honouring the legendary and renowned doctor Dr. Bidhan Chandra Roy. Dr B.C. Roy was born on the 1st of July 1882 and died on the 01st of July 1962, a strange coincidence. Dr Bidhan Chandra Roy was a well-known doctor, educator, freedom fighter, social worker, and politician. He was also the chief minister of West Bengal for 14 years, from 1948 to 1962. He received the highest Indian civilian award, "THE BHARAT RATNA" on 4th February 1961. He gave his life to the people, treated many individuals, and inspired millions. He was also the personal physician of Mahatma Gandhi. It was in his honour and as a tribute to his invaluable contributions that the Government of India designated July 1st as National Doctor's Day in 1991. This was done to recognise the importance of doctors and their role in society, as well as to commemorate Dr. Roy's legacy, professionalism, and humanitarian values. This day serves as a platform for discussions and activities that aim to enhance healthcare services, awareness and promote a healthier country.
This year's theme for National Doctor's Day is "Celebrating Resilience and Healing Hands". This day is also celebrated to recognise the untiring efforts of medical professionals and all their contributions to the society. Doctors play a vital role in society. They devote their lives to patients' well-being, assisting in faster recovery from diseases and improving their quality of life. There have been many incidents where doctors have never given up despite being attacked by patients and their relatives. They have continued their medical services for the general population selflessly.
National Doctors' Day has been celebrated in India to recognize and appreciate the importance of the doctors' roles in society. The role of doctors in combating the deadly COVID-19 pandemic was recently witnessed. Many doctors bravely worked for the treatment of COVID-19 patients risking their own life. The significance of National Doctor's Day lies in honouring the doctors and acknowledging their contributions. It serves as a platform to express gratitude and appreciation to the medical fraternity for their tireless efforts, dedication, and commitment to saving lives, promoting health, and providing medical care to individuals in need.
We, at Ramaiah Memorial Hospital, have a strong, committed team of doctors who love to heal the sick. Exclusive expertise in various fields of medicine, compassionate caring, we always aim for better health for a better world.
Dr. Ashwin Kulkarni
Department of General Medicine