Influenza A subtype H3N2 Virus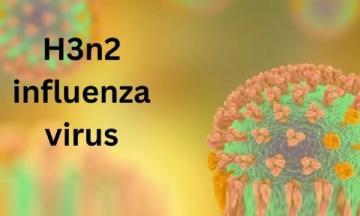 By MSRMH Admin / March 24, 2023
There has been a sharp increase in upper respiratory infections being reported across the country. According to reports the H3N2 variant of the Influenza virus is reportedly responsible for the surge. Around 90 cases of the H3N2 virus have been reported in the country. The influenza virus like the covid virus is known to spread via respiratory droplets aerosols and rarely by touching a surface or object that has flu virus on it. Apart from the H3N2 variant the other variant detected is the H1N1 variant. The current viral surge maybe due to the lack of immunity in the susceptible population as the virus is known to exhibit antigenic drifts that help evade our defence mechanisms.
What are the most common flu symptoms?
All forms of the flu including H3N2 can cause: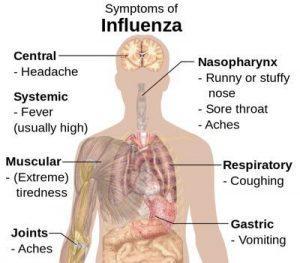 Body aches and pains
Fever chills
Fatigue
Diarrhoea
Vomiting
Cough
Runny or congested nose
Sore throat
Headache
Is this variant dangerous?
Current statistics have reported only 2 deaths due to the H3N2 variant. Those at risk for severe COVID are also at risk of viral pneumonia due to the flu virus. People at higher risk of getting very sick from the flu include:
People above 65 years
Young children under the age of 2
Pregnant individuals
People with other medical ailments (Chronic lung disease, heart disease, uncontrolled diabetes etc.)
Is testing necessary?
In most instances, the symptoms mentioned above may be related to the flu virus or several other viruses which cause flu-like symptoms. Routine testing for flu is generally not recommended. But in some cases – for example, if you are at risk for having other problems caused by the flu –a doctor might do a test for flu.
Is isolation necessary if you contract flu-like symptoms?
There are no specific guidelines recommending isolation if one has flu-like symptoms. Avoiding close contact with those at risk over severe infections is advisable and covid like precautions including masking is advisable. Prevention strategies include frequent hand washing, masking and avoiding congested and crowded areas.
What is the treatment for H3N2?
In most cases, symptoms will be self-remitting. However symptomatic therapy including paracetamol for fever, headache and body aches, home remedies like hot water gargling (for sore throat) and plenty of fluids can be taken for symptom relief. Those at risk of complications and severe infection should consult and remain in touch with health professionals. Antibiotics do not work against influenza or other viral infections hence unnecessary & over the counter-consumption should be strictly avoided.
We, at Ramaiah Memorial Hospital, are equipped to handle these cases and bring you back to health.
Dr Bharath Chhabria MD DM / Dr Harshith Rao MD DM
Consultant(s)
Pulmonary & Critical Care Medicine