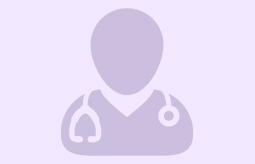 Mohan Raju S

Clinical Psychologist
M.Sc,M,Phil Clinical Psychology
18 Years Experience
HOSPITAL
Ramaiah Memorial Hospital, Bangalore
LANGUAGE
English, Malayalam, Hindi, Tamil
Overview
Mohan Raju S is a Clinical Psychologist in the Department of Psychiatry, Ramaiah Medical College and Hospitals, Bangalore. He completed M.Sc in Psychology from Bangalore and M.Phil in Clinical Psychology from the National Institute of Mental Health and Neurosciences (NIMHANS), Bangalore. He also has an advanced certification in couples and family therapies.
After a brief stint in teaching postgraduates in Psychology at the Department of Psychology, Bangalore University, he moved to Ramaiah Medical College and Hospitals in 2012 where he is engaged in teaching and supervising postgraduates from the streams of psychiatry, psychology, medicine, dentistry, nursing and physiotherapy at both Undergraduate and postgraduate levels. He is also a clinical consultant offering services that include psychological testing and psychological therapies and is part of several research activities in the institution. He is regularly invited as a speaker at various fora on sexual and gender minorities. He has presented papers, organized symposia and workshops on the themes around the mental health needs of the LGBTQIA+ communities.He is also instrumental in streamlining psychological services for individuals seeking gender affirming treatments at Ramaiah hospitals.
Mohan is a United Nations (Critical Incident Stress Management Unit) certified Stress Counsellor.
Field of Expertise
Expertise in issues related to gender, sex and sexuality.
Professional Membership
Indian Association of Clinical Psychologists (Professional LIfe Member)